GhostRiderZ Hauling Ash Sprint Enduro Info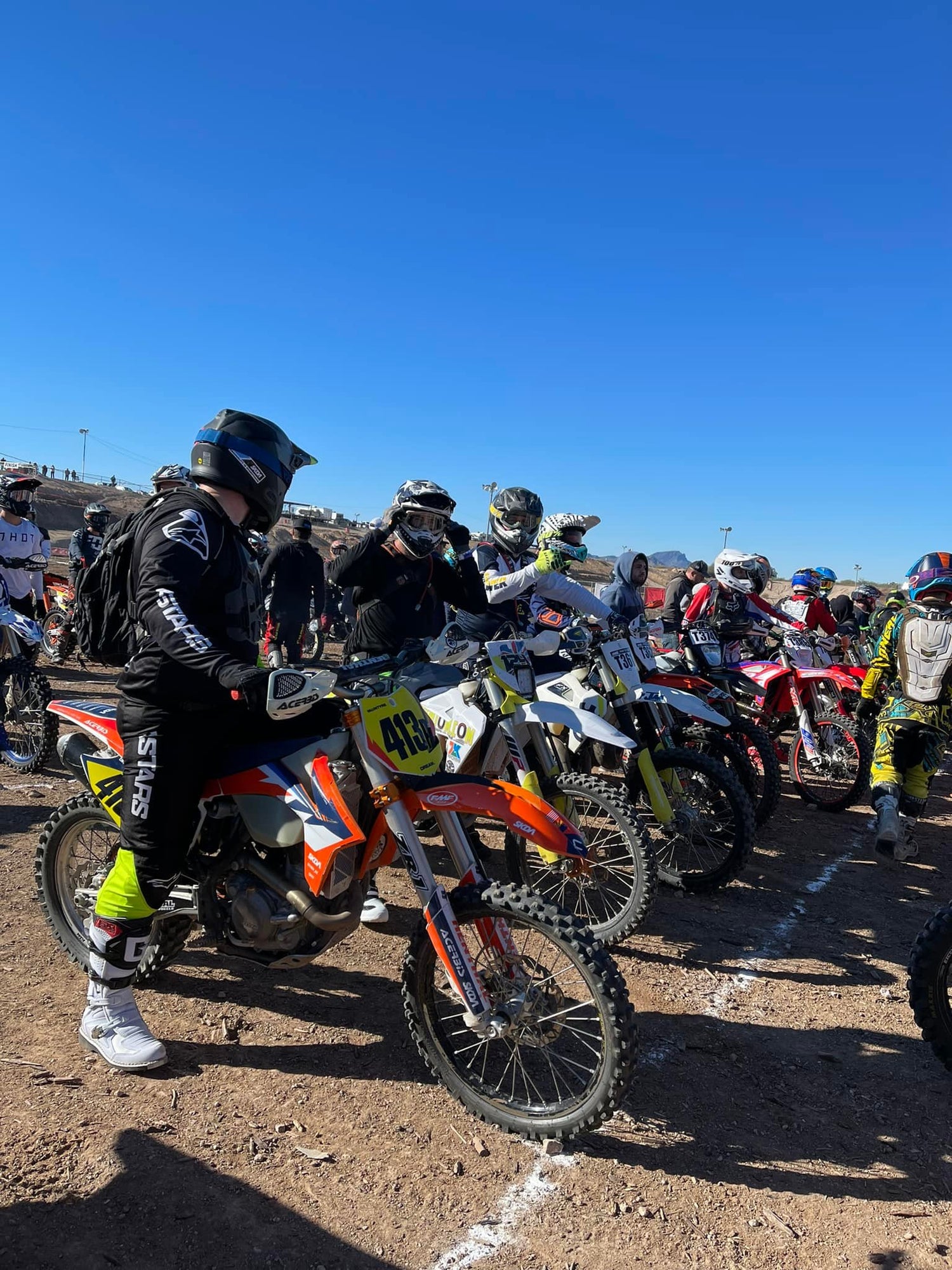 GhostRiderZ Hauling Ash Sprint Enduro!
Welcome to the heart-pounding world of off-road adrenaline, where the rugged terrain of Flagstaff, Arizona's Cinder Hills Off-Road Area sets the stage for an exhilarating motocross showdown like no other. Nestled amidst the picturesque landscape of Northern Arizona, this iconic off-road destination beckons riders and enthusiasts alike to witness a thrilling spectacle of speed, skill, and determination. As the engines roar and the dust billows, the Cinder Hills Off-Road Area becomes the epicenter of motocross excellence, where riders from all corners converge to test their mettle in a challenging and scenic environment that promises both excitement and adventure. Join us as we dive into the exhilarating world of motocross racing at the Cinder Hills Off-Road Area in Flagstaff, Arizona, where the pursuit of victory and the thrill of the ride await beneath the vast Southwestern skies.
Calendar
Cinders OHV park 35°19'41.0"N 111°31'23.0"W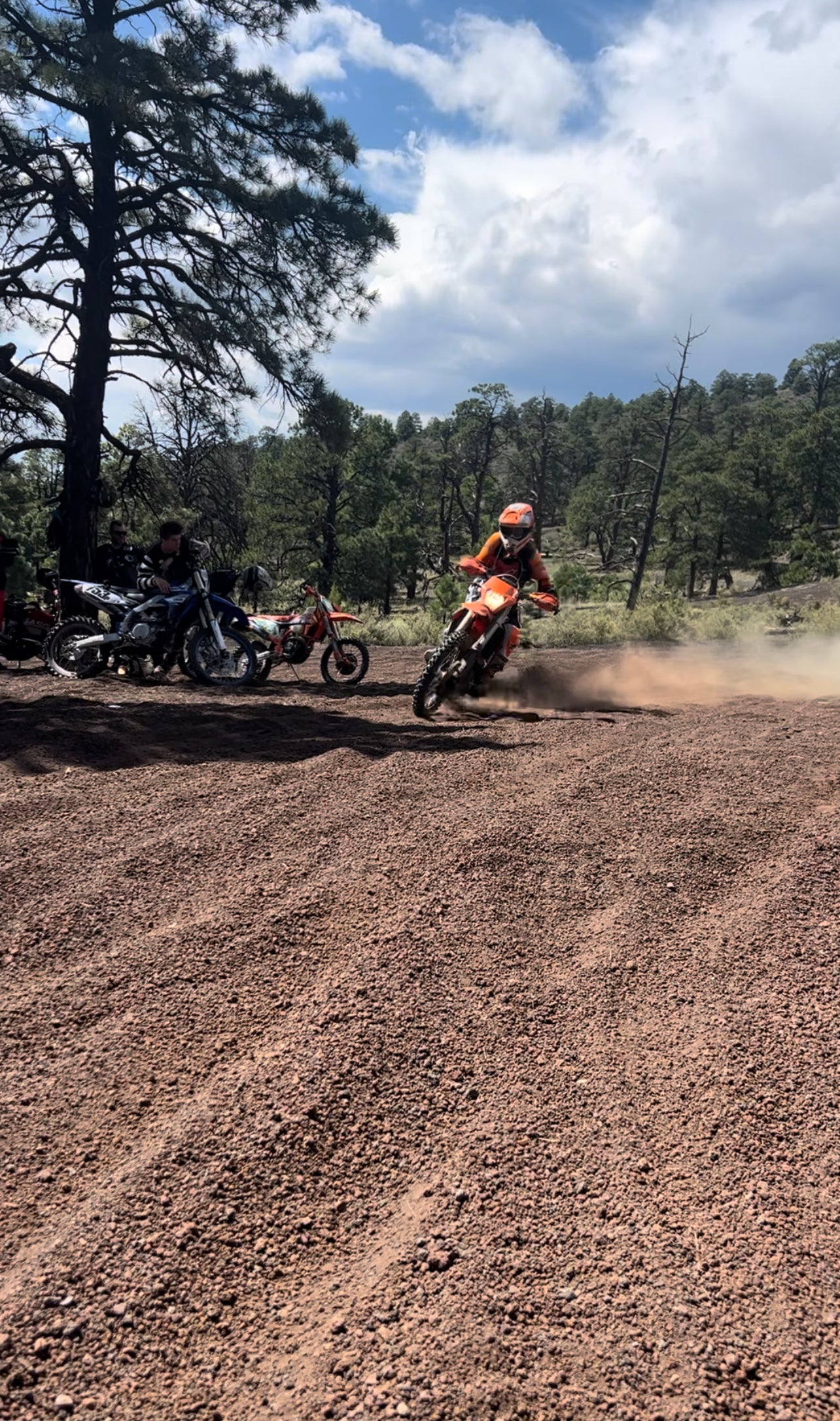 Race Information
Camping is FREE, dispersed public camping area.
Registration / Scoring / Starting Area will be marked accordingly. Look for them in the wide open flat area!
LIMITED Bathrooms available on site.
NO garbage services, pack it in - pack it out folks.
ADHERE TO LOCAL FIRE RESTRICTIONS!
No vendors on site.
Total Mileage is approximately 22 miles for C class and 33 miles for B/A class.
There will be both a big bikes race and a mini bikes race.
AMRA Transponder and markings Required.
Must check in prior to race with Registration.
Gas pit will be located at the starting area.
Elevation: 6,000-9,000 feet
Jetting Loop: YES for an additional $20
Temp numbers ARE LIMITED but available for $10, first come, first served.
ALL RIDERS MUST HAVE GAS MATS AND WILL BE ENFORCED.
If you are not at the riders meeting- Mandatory 30 seconds added to your time.
NO PADDLE TIRES ALLOWED but mx14 is strongly encouraged as a substitute.
BIG FRAME BIKES ONLY permitted on big bike race- No superminis.
RENEW YOUR AMRA MEMBERSHIP HERE!
CHECK OUT OUR MERCH STORE!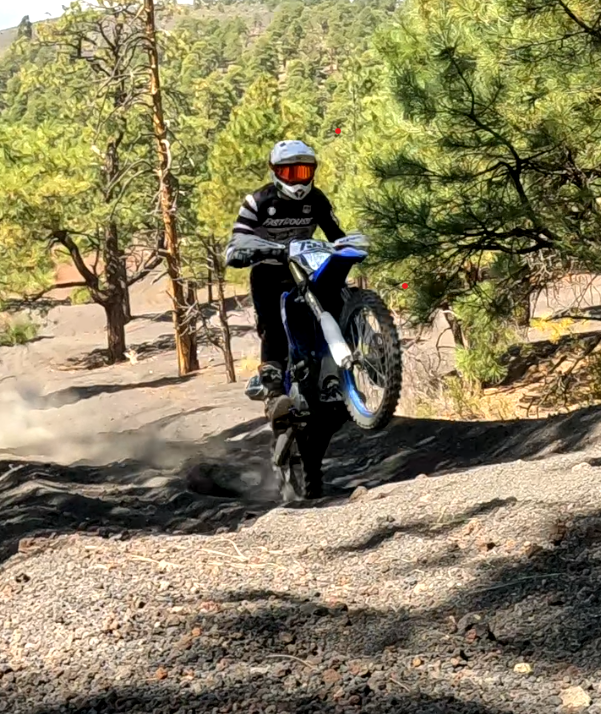 Entry Information
Reg opens: 09/15/2023
Pre-reg open till: 10/12/2023 @ 2359
Big Bike Walk ups: $80
Big Bike Pre-reg: $70
Minis: $35 day of OR pre-reg (please pre-reg to make signups move faster)
50/65cc bikes will ONLY PAY 4 dollars to register!
NO CHECKS AT EVENT! CASH ONLY!!!!!
CLICK HERE FOR PREREGISTRATION!
Weekend Schedule
Friday

Registration: 1700-2000
Tech Inspect: 1700-2000
Hill Climb: 1830-2030
Barrel Race:1830-2030
JETTING LOOP:1600-1800

Saturday

Jetting Loop:0700-0800 (youth track ONLY)
Registration: 0600-0900
Tech Inspect: 0600-0900
BIG BIKE meeting:0930
BIG BIKE race: 1000
Barrel Race: 1600-1800
Other Events:1600-1800

Sunday

Registration: 0700-0900
Tech Inspect:0700-0900
MINI Riders meeting:1000
MINI race: 50cc 1030
65CC 1130
85cc/ SuperMini 1230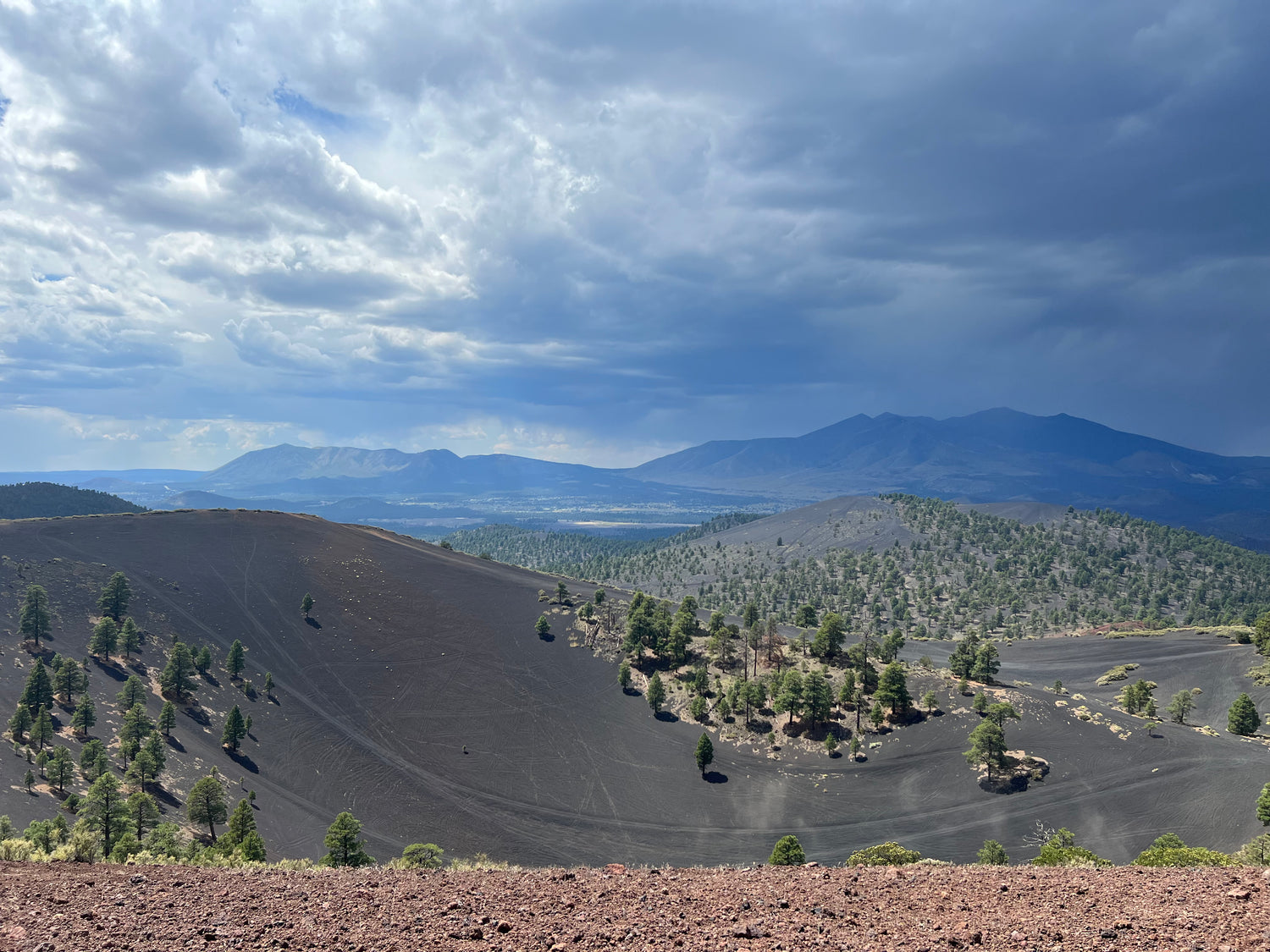 Tech Inspection Requirements
96 dB sound test
USFS spark arrestor- this is a very strict requirement and will be checked at tech and start.
Kill switch
DOT approved Helmet
Googles (No tear offs permitted!)
Gloves and Boots
Hydration system
ANYONE UNDER THE AGE OF 18 WILL BE REQUIRED A CHEST PROTECTOR PER AMA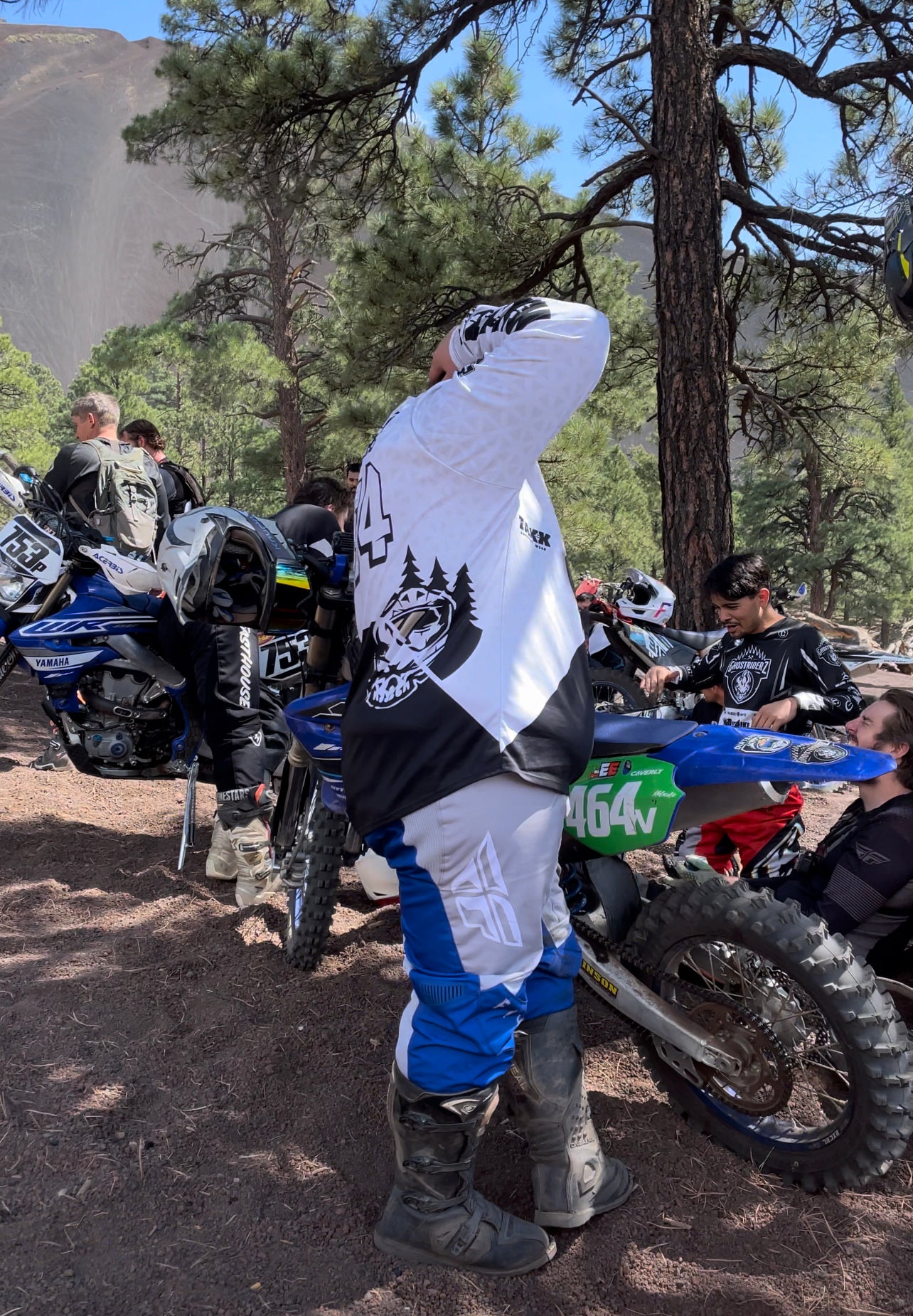 Events!
AA excluded from participating for winnings, you just get bragging rights.
Barrel race: Fastest time wins $250 sponsored by Advanced Performance.
Night hill climb: Get to the top of the hill to be entered into a drawing to win $500 sponsored by Manic Moto and OXBOW.
At 6PM, riders meeting 5:30PM, @ $100 Hill
Other Events will be available such as Moto Limbo.
A Few More Key Items for Your Body and Bike
Hand guards
Chest protector
Knee/ shin/ elbow pads
Skid plate/ Rotor guards
Minis will not be permitted to race without completed waiver signed day of or on file with ama.
no alcohol or drugs permitted near the pit area.